Happy Birthday Doris Day!
Doris Day has held a permanent place in my heart as one of my top all time favorite actresses and role models. She always exuded an all American style, beauty, elegance and approachable girl next door like ability. But more than that, her passion for animals and life long commitment to the Doris Day Animal Foundation is what sets her apart from all the other Hollywood Style Icons.
That kind of devoted compassion cannot be ignored, and is forever admired.


The trouble with writing this Cinema Chic piece on my beloved Doris, is the daunting task of editing. There is so much affection and true admiration I feel for her, it's difficult to keep my words to a readable minimum. Therefore, I'll only highlight some of my absolute favorite dresses and looks she wore throughout her glamorous film and TV career, with a few interesting anecdotes thrown in.

It was obvious Doris had an AMAZING figure! You just had to take one look at her in anything she wore; backless body conscious beaded gown, tight slacks with a tucked in shirt, or fitted lady like skirt suit. Dressy or casual she was sexy! The genius to her appeal was that she remained demure, tom boyish and so darned adorable. Her on screen seduction was always elusive, yet ever present. One of her famous leading men James Garner ( The Thrill of it All - 1963 ) was quoted as saying " Doris has the best tush in Hollywood! " Boy did she ever!

In 1959 Hedda Hopper's ( famous gossip columnist) readers voted her the # 1 female Star of the year, and budgets for her wardrobe expanded. Famous designers Irene, Jean - Louis, and Ray Aghayan took turns dressing her. Who could forget the scene from That Touch of Mink- 1962, where her character Cathy Timberlake, is swooped off to Bergdorf Goodman for a personal shopping spree of a lifetime! The fashion presentation that ensues is etched in my mental catalogue as one of the most unforgettable cinema style sequences ever.

And now a nod to those spectacular dresses, looks, trends etc...
1959 - Pillow Talk: career girl interior designer Jan Morrow. By day, all her chic suits complete with hats, gloves, and lady like pumps. By night, long glamorous gowns and evening coats.
1960 - Midnight Lace: the suspense thriller that showcases legendary designer Irene, and her stunning creations for the wealthy housewife Doris portrays.
1965 - Do Not Disturb: features probably my favorite dress; a long backless tangerine sequined gown, with a matching evening coat entirely lined in those tangerine sequins, simply magnificent!
1966 - Glass Bottom Boat: Doris and her All American charm. Not to mention a dream sequence where she reveals that incredible body and some enviable abs as Mata Hari.
1967 - Caprice: always on trend, Doris doesn't disappoint in all her Mod of the moment looks, styled in mini skirts and boots.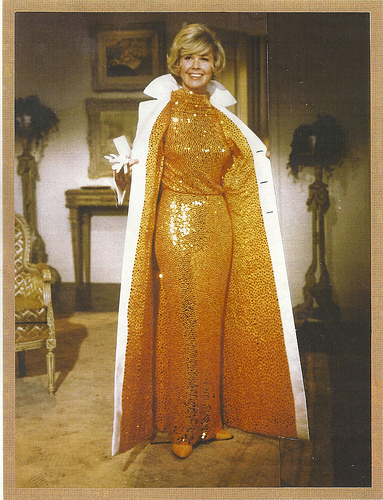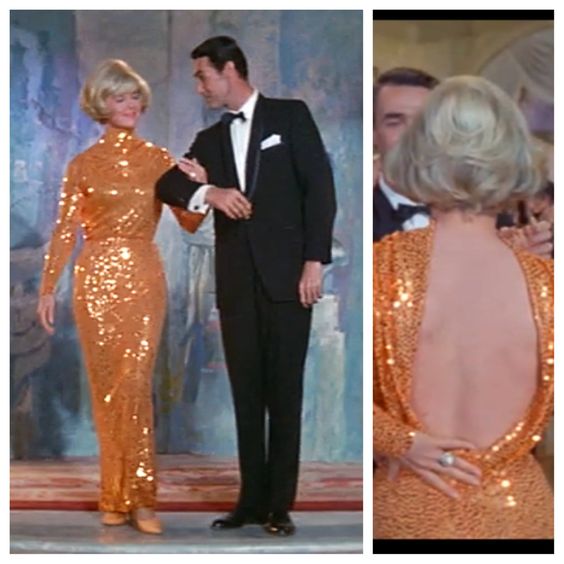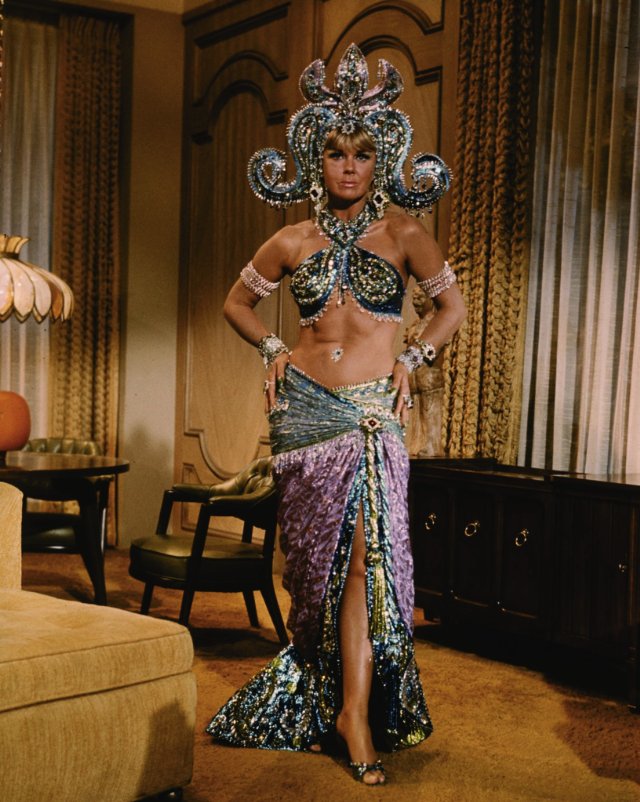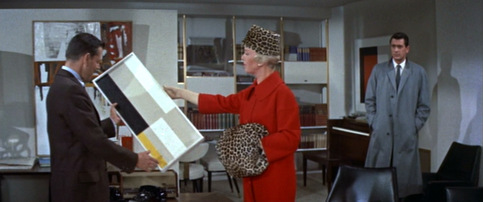 One last tidbit... Doris was offered the role of Mrs Robinson in The Graduate but turned it down, feeling it was too riske'. Personally I think she would have been brilliant and very believable.

So Happy 95th Birthday my darling Miss Day. You are forever young and forever loved! As you've said " age is just a number " For my money, 95 never looked so good!